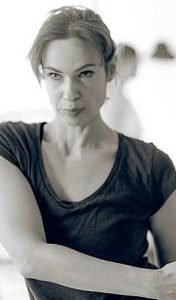 * PMA Certified
* Polestar© Reformer and Mat Certified
* Synapse© Studio Apparatus Certified
* Pilates Therapeutics© Pilates for Dance Performers
* Prenatal/Postnatal – PMA/ Synapse
* Master's in Arts – Shanghai Theatre Academy
* BA in Arts – Latvian Academy of Culture
---
Baiba is a Pilates Method Alliance Certified Teacher. She was first introduced to Pilates more than 20 years ago as a part of her contemporary dance training. She was teaching Pilates for 9 years in Shanghai, in a multi-cultural environment, before moving to Singapore in 2019.
Baiba enjoys working with clients of all levels from complete beginners to experienced movers, wishing to increase their athletic performance. She can speak English, Latvian, Russian, Mandarin, along with some Dutch and Spanish.
As much as she likes to deliver well-paced classes to help clients reach their fitness goals, Baiba also recognizes that there are times when people need to slow down and get customized attention to specific issues, be it recovery after an injury, pregnancy or postnatal body requirements. Baiba has experience in guiding her clients towards a safe movement restoration after mastectomy, herniated disc surgeries, hip replacements etc.
Baiba is a motivational teacher, with the ability to explain to clients how to move in a way that makes them feel better and stronger. She also encourages less flexible, male clients, not to hesitate to pick up Pilates and enjoy all the benefits that it can provide.